19.01.2017 17:00 Age: 1 year

Bug-finding MaJiCKe finds a home at Facebook
The team behind spinout software testing technology MaJiCKe are moving on to work with Facebook in London. The technology uses the academic field of Search Based Software Engineering to remove 'much of the drudgery' of testing software, while still finding bugs.
The company's three co-founders who are members of CREST are Prof Mark Harman (Scientific Advisor), Dr Yue Jia (CEO), and Ke Mao (CTO).
You can read more about the project here.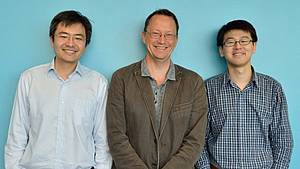 ---
See the archive for older news entries.
This page was last modified on 07 Aug 2017.